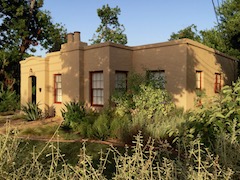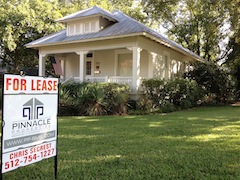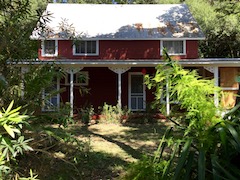 Lease Only Service for Owners

You may have the time and ability to manage your own rental property but would still appreciate help finding quality tenants. Our Lease-Only service is a perfect solution if you are that type of owner. We aggressively market your property, thoroughly screen each applicant, perform extensive credit and background checks, then present the application to you for consideration. Once a qualified tenant is found, we prepare all lease documents using Texas Association of Realtors promulgated forms for your protection. Finally, we will coordinate the move-in and see that all parties receive proper copies of the lease agreement and addendums. Don't commit the number one error of most do-it-yourself landlords by putting tenants into your property without having them properly screened and checked out. Let us show you how much easier it is to let us do the work for you.
How much will my house rent for?

We are asked this question more than any other by new owner prospects. Of course it depends on a lot of factors, but when you hire us to market your property, we will look at the rental market in your particular area, survey the competing homes, and make sure your home is priced so that it will be viewed favorably against the competition.
What will you do to rent my house?

We give it maximum exposure while it is for rent and we carefully scrutinize all interested parties.
FOR LEASE SIGNS – Posted at the property with our website and phone number clearly displayed. Prospective renters can find out very easily – even at 7PM on a Saturday – the price and size of your property and when it will be ready for move-in.
Your rental property data is entered in the MLS and numerous marketing sites giving it exposure to literally anyone looking to lease in the marketplace.
INTERNET LISTINGS – Our available homes for rent are posted online complete with photos and property details.
LEASING LOCATORS – We make all of our listings available to the many Lease Locator companies in San Marcos. These non-Realtor companies specialize in helping tenants find apartments, duplexes and homes for rent in the San Marcos area.
WORD OF MOUTH / REFERRALS – Current and past tenants, friends of our tenants, referrals from other agents that we network with.
CORRECT PRICING – Even the best and nicest homes will not lease quickly if overpriced. We make sure your rental home is priced according to current market conditions.
THOROUGH PREPARATION – Even the best located and well priced rental homes will not lease quickly if the rental home is not in top showing condition. Homes for rent absolutely must show well and have an attractive "curb appeal" or they may sit empty for extended periods. We will advise you on exactly what improvements need to be done to achieve the most successful landlord/tenant situation.
What, specifically, do you do to qualify a tenant after they have applied to rent my house?

This is the most important aspect of the successful management of rental property. Application processing is typically done by us in-house. We do send the application to a third party for credit and criminal evaluation. In general, we look at an applicant's past behavior and assume their future behavior will be similar. An applicant must demonstrate a history of being a good, responsible tenant or homeowner as well as meeting credit standards.
CRIMINAL BACKGROUND CHECKS – We review the applicants background and share results with owners.
CREDIT REPORT - We will obtain a credit report which tells us the applicant's current and past performance toward meeting their financial obligations. It also tells us their monthly debt, credit score, and shows their previous addresses (which we compare to addresses listed on the application). An applicant must meet established credit standards.
DRIVER LICENSE VERIFICATION - We will pull a copy of the applicant's public drivers license data. This tells us not only if the addresses given on the application are consistent but also when and what the last drivers license activity was, such as a renewal or change of address. This is important because if someone says they have been living at a certain address for the past three years, but then we see they renewed their drivers license a year ago at a different address, a red flag goes up and we often find in that situation that the applicant is trying to conceal bad rental history.
EMPLOYMENT/INCOME – We will obtain and verify payroll or financial documents to prove proper income qualification to meet our minimum standards.
PETS – 80% of renters have pets. When we make the decision to accept an applicant with pets, we minimize your risk by limiting the breed, age, number and size of the pets. We also use a special pet addendum for your protection and obtain an additional pet deposit for your protection. We will communicate with you regarding the pet situation before signing any lease. We are careful in selecting tenants who wish to bring pets with them.
How much is the leasing fee?

Our initial leasing commission is typically equal to 1 month's rent for new tenants. A renewal fee of $100 is typically charged for retaining current residents and executing a lease renewal. We absorb all other costs of leasing the property including MLS fees, background checks, internet marketing, lease signs, lockboxes, etc.
Are you a licensed Property Manager?

Chris Secrest is a licensed real estate broker and a member of the National Association of Realtors, Central Texas and Austin MLS'. There is no "Property Management License" requirement in Texas, but professional property managers must have a Texas real estate license in order to charge commissions.
How soon can you start marketing my home?

We can start the process immediately. We will start by obtaining some information about you and your property and helping you decide if we are a good fit for your needs. Contact us at 512-754-1227 or email us at chris@pp-bms.com to get started.