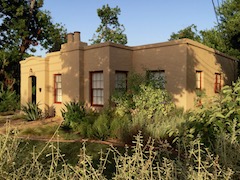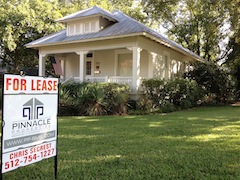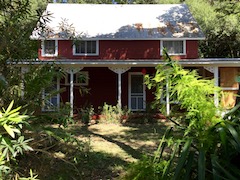 Full Service Property Management

We own and/or operate numerous investment properties in the area and over the past 20 years have developed and refined the absolute best property management systems. We do it all for you! Rent collection, property care, maintenance, tenant screening, leasing, tenant relations, etc. You will receive an easy to read statement each month with your rent proceeds. Relax and enjoy your other life activities knowing that your property manager will be there to take that next call from your tenant! Check out the Q&A below for complete information on how our Property Management Service can make your rental ownership easy and hassle free.
Lease Only Service for Owners

You may have the time and ability to manage your own rental property but would still appreciate help finding quality tenants. Our Lease-Only service is a perfect solution if you are that type of owner. We aggressively market your property, thoroughly screen each applicant, perform extensive credit and background checks, then present the application to you for consideration. Once a qualified tenant is found, we prepare all lease documents using Texas Association of Realtors promulgated forms for your protection. Finally, we will coordinate the move-in and see that all parties receive proper copies of the lease agreement and addendums. Don't commit the number one error of most do-it-yourself landlords by putting tenants into your property without having them properly screened and checked out. Let us show you how much easier it is to let us do the work for you.
What type of rental properties do you manage?
We specialize in well cared for single family homes in and around the San Marcos Texas area.
Turning over your rental property to the care of an unknown property manager can be an emotional and frightening experience. Talk to other property managers before hiring one, and ask questions. You want to be able to trust your property manager so that you won't be worrying about your home. The more research and information you gather, the better you will feel about your final decision.
How much will my house rent for?

We are asked this question more than any other by new owner prospects. Of course it depends on a lot of factors, but when you hire us as your property manager, we will look at the rental market in your particular area, survey the competing homes, and make sure your home is priced so that it will be viewed favorably against the competition.
What will you do to rent my house?

We give it maximum exposure while it is for rent and we carefully scrutinize all interested parties.
FOR LEASE SIGNS – Posted at the property with our website and phone number clearly displayed. Prospective renters can find out very easily – even at 7PM on a Saturday – the price and size of your property and when it will be ready for move-in.
MLS & Realtor.com, Trulia, Zillow– Your rental property data is entered in the MLS and numerous marketing sites giving it exposure to literally anyone looking to lease in the marketplace.
INTERNET LISTINGS – Our available homes for rent are posted online complete with photos and property details.
LEASING LOCATORS – We make all of our listings available to the many Lease Locator companies in San Marcos. These non-Realtor companies specialize in helping tenants find apartments, duplexes and homes for rent in the San Marcos area.
WORD OF MOUTH / REFERRALS – Current and past tenants, friends of our tenants, referrals from other agents that we network with.
CORRECT PRICING – Even the best and nicest homes will not lease quickly if overpriced. We make sure your rental home is priced according to current market conditions.
THOROUGH PREPARATION – Even the best located and well priced rental homes will not lease quickly if the rental home is not in top showing condition. Homes for rent absolutely must show well and have an attractive "curb appeal" or they may sit empty for extended periods. Part of our job as property manager is to make sure your rental home is presented in a clean and attractive condition so that it will attract a good tenant.
What, specifically, do you do to qualify a tenant after they have applied to rent my house?

This is the most important aspect of the successful management of rental property. Application processing is typically done by us in-house. We do send the application to a third party for credit and criminal evaluation. In general, we look at an applicant's past behavior and assume their future behavior will be similar. An applicant must demonstrate a history of being a good, responsible tenant or homeowner as well as meeting credit standards.
CRIMINAL BACKGROUND CHECKS – We review the applicants background and share results with owners.
CREDIT REPORT - We will obtain a credit report which tells us the applicant's current and past performance toward meeting their financial obligations. It also tells us their monthly debt, credit score, and shows their previous addresses (which we compare to addresses listed on the application). An applicant must meet established credit standards.
DRIVER LICENSE VERIFICATION - We will pull a copy of the applicant's public drivers license data. This tells us not only if the addresses given on the application are consistent but also when and what the last drivers license activity was, such as a renewal or change of address. This is important because if someone says they have been living at a certain address for the past three years, but then we see they renewed their drivers license a year ago at a different address, a red flag goes up and we often find in that situation that the applicant is trying to conceal bad rental history.
EMPLOYMENT/INCOME – We will obtain and verify payroll or financial documents to prove proper income qualification to meet our minimum standards.
PETS – 80% of renters have pets. When we make the decision to accept an applicant with pets, we minimize your risk by limiting the breed, age, number and size of the pets. We also use a special pet addendum for your protection and obtain an additional pet deposit for your protection. We will communicate with you regarding the pet situation before signing any lease. We are careful in selecting tenants who wish to bring pets with them.
OTHER FACTORS – Many of our managed properties are subject to Home Owner Association restrictions such as no boats or trailers, and limits on the type and number of vehicles. An otherwise qualified applicant may be unable to lease a property if, for instance, they own a boat and want to park it in the driveway. We make sure issues like that are covered up front to avoid surprises after move-in.
How do you make sure the tenant is taking good care of my home while renting?

There are several ways your property manager has to know this. Above all, careful tenant selection from the outset protects your property from being rented to irresponsible people. During the lease term, we may have occasion to enter the property for repair or maintenance reasons and will use that opportunity to have a look. If we are fortunate enough not to have any repairs or maintenance at your property over an extended period of time, your property manager will schedule a preventative maintenance walk-through to make sure the air filter is being changed, that the smoke alarms have batteries and that there are no unreported problems at the property.
What do you do if they are not taking care of my property as they should, or you discover unauthorized pets?

Your property manager gives the tenant an opportunity to correct the situation and usually they will. If a problem persists, we will make a decision based on that specific situation.
What happens if the tenant does not pay their rent?

About the 4th of each month, we send late notices to all tenants with unpaid rent. We will post an eviction notice about the 12th day of the month if payment is not received by then. Whether or not the property manager eventually proceeds with a formal eviction depends on the specific circumstances. It is always financially better for all involved if a solution can be worked out. If the tenant has experienced a one-time event which is causing them a financial hardship, and we have had no previous problems with them, it is better for you and the tenant if we give them a chance to catch up – if there is reason to believe they can do so. If the tenant has demonstrated an ongoing pattern of late payments, broken promises about payments and/or evasiveness, we know from experience that eviction is the best course of action.
Each case is unique and the property manager will make a decision based what is best for you and your home in the long run. That said, we always proceed with the legal notices required for eviction regardless of any other factors. We will simply postpone the actual filing of the eviction if the tenant is showing favorable effort toward resolution. Eviction for non-payment of rent in Texas is a slam dunk and there is no way a tenant can prevail in court if they have not paid rent and the landlord has properly executed the notices and filing process. Full evictions, when necessary, can often be completed by the fourth week of the month.
How informed will I be about what happens with my property?

Absent any special considerations unique to you or your property, our rule of thumb is this: If something may cause a potential interruption in your ordinary cash flow (loss of tenant or non-emergency repair in excess of $300), we will let you know about it right away. Other than that, the saying "no news is good news" is most appropriate. Non emergency items will be communicated along with your monthly statements and, of course, we encourage you to contact the property manager anytime you have a question or wish to discuss something.
We know some owners desire a level of involvement that our property management system is not designed to accommodate. We try our best to make sure you are a good match for our style of property management.
If you are a worrisome property owner or someone who desires a high degree of personal involvement with the property or who needs constant communication from the property manager, such as a phone call before any repairs are completed, we are not a good match for your needs. The property owners who appreciate us the most are those who truly want everything handled for them turn-key and don't want to be bothered unless something important is happening. That is the type of property management service we offer.
How do you handle maintenance requests?

Tenants may call or mail their requests to us, but most fill out an online form on our website. After we receive a repair request, the property manager may contact the tenant and ask them questions which will help us determine the exact nature of the problem before sending a service technician. We also make sure it is not something the tenant can fix themselves (ex: reset button on the disposal, tripped breaker) before your money is spent on a service call. After determining that it is a legitimate problem, we will send the appropriate service vendor to make the repair.
We tell our tenants that we are able to handle most repair requests within 1 to 3 working days, and in fact are usually able to do so. Comfort items such as Air conditioning, no hot water or heat, receive highest priority and are usually attended to the same or next business day.
Do you use the cheapest maintenance people you can find?

No. Our people are middle of the road in price and are competent and reliable. We also have dedicated all-around maintenance sub-contractors who are capable in a wide range of home repairs including air-conditioning, light plumbing and electrical. Our main "go to" guys charge $45 per hour. Our other vendors range in price from $35 per hour to $75, and sometimes more for conditions such as an after-hours emergency sewer backup. We try to have our main guys handle most of the multi-trade and make-ready tasks and use other vendors when we are backed up. This saves our owners a lot of money on multi-trade repairs by cutting down on the number of service calls to the property by different vendors. It also means that if we are called out on a dishwasher repair, we are going to be checking the a/c filter, sink drains, smoke alarms and general condition of the property – something that a single trade vendor will not do for you.
We think we have developed a very sensible approach to handling maintenance and repairs and that you will realize cost savings that other property managers simply can't deliver.
Do you hold some of my money for repairs?

Not typically.
How do I know your property manager won't spend my money on large repairs without my approval?

This is a legitimate fear. We promise in writing not to do that. For ordinary maintenance and repairs of less than $300, the property manager will take care of it without notifying you. You will find out when you receive your monthly statement. If we think a repair might exceed $300, we will call you and let you know what is happening, what we think should be done, and what the estimated cost might be.
Sometimes expenses such as a replacing a bad water heater, a roof leak that needs patching or repair, or emergency A/C and furnace repairs are unavoidable. In those cases where 1) the health or safety of a tenant is an issue, or 2) in instances where there is only one option to consider or 3) the property will incur damage if immediate action is not taken, the property manager will initiate the repair work, even if it is higher that the $300 limit, and then let you know of the situation and what we are doing about it. Mainly, we don't think important repairs should be delayed while we try to contact you for permission to do the obvious.
What if I want you to use my plumber, A/C company, etc.?

We already have a stable of very qualified and reasonably priced vendors that we have used for many years. If you would like to nominate a service company to be added to our vendor list, they can contact us and we will interview them and let them know what documentation and references we need, what our invoicing and payment policy is, etc. We cannot guaranty however that your favorite company will be sent on all service calls to your home. Our concern is always to resolve repair problems in the most efficient way possible with the best available vendor at the time. Property managers can't keep track of a pre-established roster of vendors assigned to certain properties – it would be a cumbersome and inefficient property management system and would not achieve the best service to the tenant and your investment property.
Our professional reputation as property managers, both with tenants and owners, is largely, if not almost entirely, determined by the effectiveness with which we handle maintenance. We follow a practice that is most likely to insure the best possible response and resolution to maintenance and repair problems for your property.
I want you to use my Home Warranty for all covered repairs, is that ok?

No. Sorry, but we won't use Home Warranty Companies to make repairs at your home. The logistics and communication problems we have encountered with past attempts to use the warranty companies are not acceptable for the level of property management service we strive to achieve.
My home has a pool. How do you deal with that?

We do not accept properties with pools or operational spas. The liability scares us. If your home has a spa, we will have it winterized and shut it down, therefore not including it with the use of the home while rented. It must also have a hard surface cover that can be latched down.
You guys seem sort of picky about the clients and properties you take, why is that?

Well, we've been property managers long enough to have seen and experienced everything imaginable, and we prefer to anticipate and avoid common problems rather that deal with the same ones repeatedly.
We believe you and your investment property are best served by a property management system that is as free of problems and chaos as possible. Hence, we don't handle pools, don't deal with Section 8 housing, don't work with home warranty companies, don't take run down properties, don't rent to large groups of roommates, etc., because we know those things consume a disproportionate amount of a property manager's time and distract from the care and attention that your good property deserves.
We strive to maintain a group of "like-minded" clients with properties that are at the same time diverse, yet homogenous enough that our systems, methods and style can be applied uniformly across all properties we manage. The worst property manager you can hire is one who good heartedly tries to accommodate every special circumstance or request from his various owners until his operational system is so scattered and ill defined as to be dangerous. We like the consistency and predictability that comes with welcoming owners and properties that are compatible with our system of property management.
If you think about it, when you hire a property manager, you are for better or worse, employing that property manager's system (or lack thereof). We promise you our system of property management is mature, stable and time tested. We will make good decisions for you. Your property will receive professional care and maintenance. Your lease agreement with the tenant will be enforced in a cordial businesslike manner, and we will always act in your best interest while at the same time insuring that your tenant receives fair and ethical treatment. You can expect also that we are always looking for ways to improve our service.
When do you mail the owner's checks and statements?

Owners checks and statements are mailed out on or before the 3rd of each month. Most months, you will have your check and an e-mailed statement in hand by the 13th.
What will I receive with my monthly statement?

The monthly statement showing all income and expenses for the monthly accounting period. We don't mark up repair invoices and upon request we can send you the original copy so you'll see what was done.
How much is your monthly property management fee?

Our property management fee is typically 10% of the monthly rent.
How much is the leasing fee?

Our initial leasing commission is typically equal to 1 month's rent for new tenants. A renewal fee of $100 is typically charged for retaining current residents and executing a lease renewal. We absorb all other costs of leasing the property including MLS fees, background checks, internet marketing, lease signs, lockboxes, etc.
Are your property management fees negotiable?

No. We don't try to compete against lower priced property management companies or Realtors who practice property management as a side business. Frankly, we know you can find a cheaper property management company. We just don't think price should be the determining factor in deciding which property manager you hire to manage your home.
The ultimate cost of using a property manager is determined by many things other than the fee charged. The efficiency and manner in which maintenance and tenant relationship problems are handled, and the attention to detail during the leasing process are two of many areas in which we excel. We feel that our set of services, our systems, and the experience and expertise we offer are a good value at the fee structure we have established.
Are there administrative fees or other service charges up and above the property management and leasing fees?

There are no administrative fees or start-up costs. We don't mark up maintenance costs or nickel and dime you with petty fees as do some property management companies. The only other expenses you could incur would be for services which fall outside the normal scope of our property management agreement (such as contracting a major renovation, restoration or remodel, assisting in sales efforts for which we are not otherwise being paid). These scenarios are all outlined in the Property Management agreement but rarely come about.
Does your property management agreement give you exclusive right to sell my property?

No. We can sell your property if you would like us to, but we don't bind you to that in the management agreement. This is another trick that discount property managers use. They manage your home at little or no profit knowing they have you locked into an eventual sales listing. We think, at the time you decide to eventually sell, you should be free to decide who the best listing agent will be for your property given its location and characteristics. Most of our owners choose a full time sales agent to sell their home and we encourage them to do so in most instances.
Is the Property Management Agreement a standard, widely used form?

Yes. We use the Texas Association of Realtors Property Management Agreement.
Who holds the tenant's security deposit?

All security deposits must be held in our deposit trust account.
How much security deposit do you charge the tenant?

As a general rule of thumb we usually require one month's rent for the security deposit. This is what will be asked for by most property owners and property managers in the area.
Are you a licensed Property Manager?

Chris Secrest is a licensed real estate broker and a member of the National Association of Realtors, Central Texas and Austin MLS'. There is no "Property Management License" requirement in Texas, but professional property managers must have a Texas real estate license in order to charge commissions.
How soon can you start managing my home?

We can start the process immediately. We will start by obtaining some information about you and your property and helping you decide if we are a good fit for your needs. Feel free to call us at 512-754-1227 or email us at chris@pp-bms.com anytime to get started.